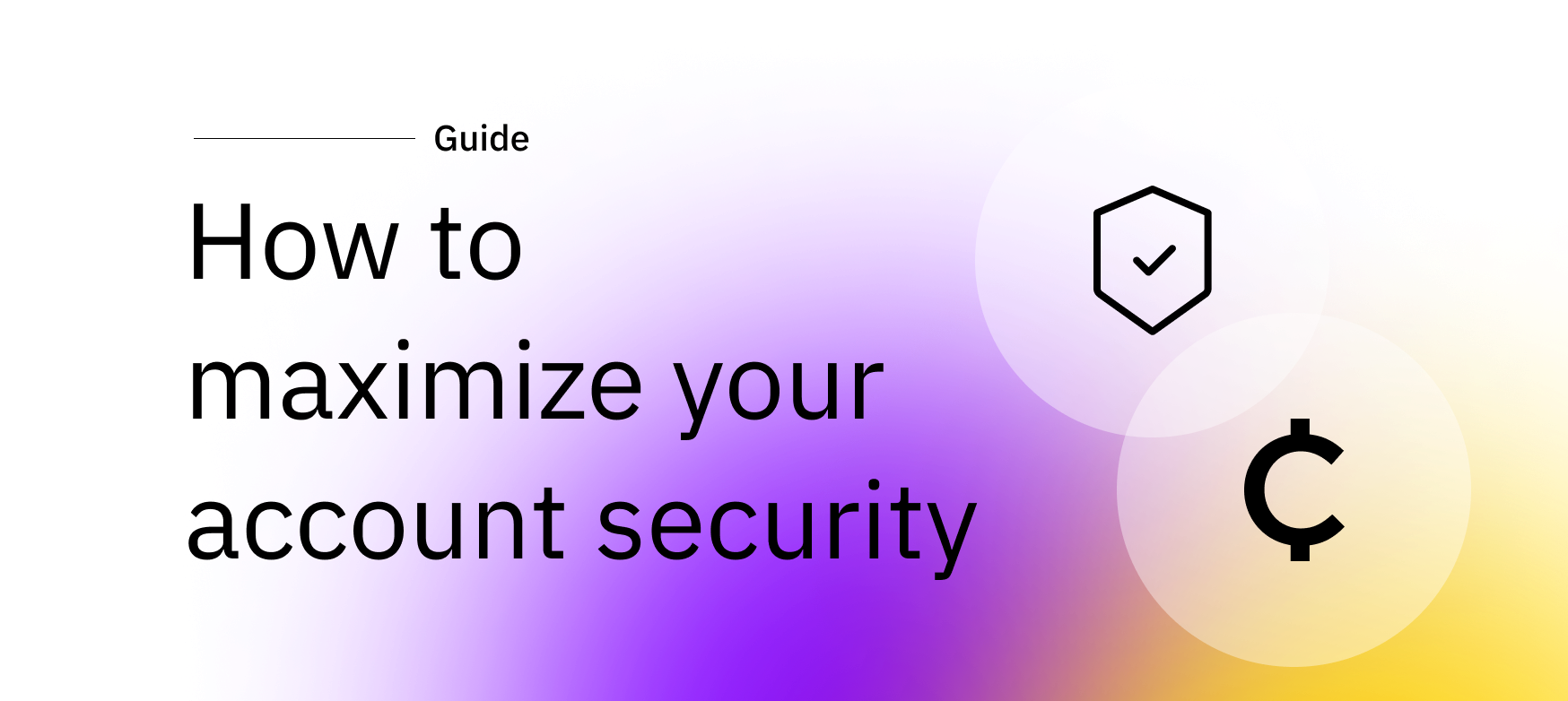 Maximizing your account security
Account security is one of the most important (and often overlooked!) aspects of working with cryptocurrencies. Confirmo takes account security very seriously, which is why our clients enjoy various security features to keep their funds safe.
Setting up accounts and their security
You can use multiple logins with different access rights as explained in How to use sub-accounts. It may seem obvious, but ensuring only specific people have specific access rights is an important aspect of need-to-know policies and should not be neglected. Always use a strong password that is different from the password to your access email, practice good security hygiene, and choose to use restricted sub-accounts for your staff – never share the master account login. Otherwise you risk that if someone's access is breached or they turn rogue, this person can lock you out of your account and withdraw your funds, or invite new rogue users with Operations access rights.

Two-factor authentication 
The best way to keep your account safe even if someone breached your email is to set-up two-factor login authentication. It is as simple as installing the Google Authenticator app to your mobile device and pairing it with your Confirmo account in Settings – Security. The attacker then needs not only access to your email, but also your unlocked mobile device. This can greatly increase the security of your account
Callback password
This feature can be also found in Settings – Security. It hashes the communication between you and our servers. This makes it virtually impossible to read by any third party that would try to observe webhook traffic between Confirmo and your API implementation. Please note that this has to be set up on both sides upon enabling as well as disabling, otherwise your API won't recognize these hashed webhook calls.
If you haven't enabled any of these security features, we recommend that you do so as soon as possible. Beyond these options, we at Confirmo do everything possible to maintain maximum security on our side. We store user funds using cold wallets, hardware separation and other cutting-edge security features used by banks and major financial institutions. When combined with good privacy hygiene from your side, you can rest assured that the funds stored in your Confirmo account will be safe and fully withdrawable to your bank account or crypto wallet.
If you have an idea for new security features and measures, do not hesitate to contact us at [email protected] – we are listening and open to user feedback.