Dear Confirmo users,
in case you were wondering about how to set up different invoice types, we are preparing short and easy tutorials to show you how to do exactly that. We are going to show you the specifics of an email invoice today and a payment button in the next article, coming soon.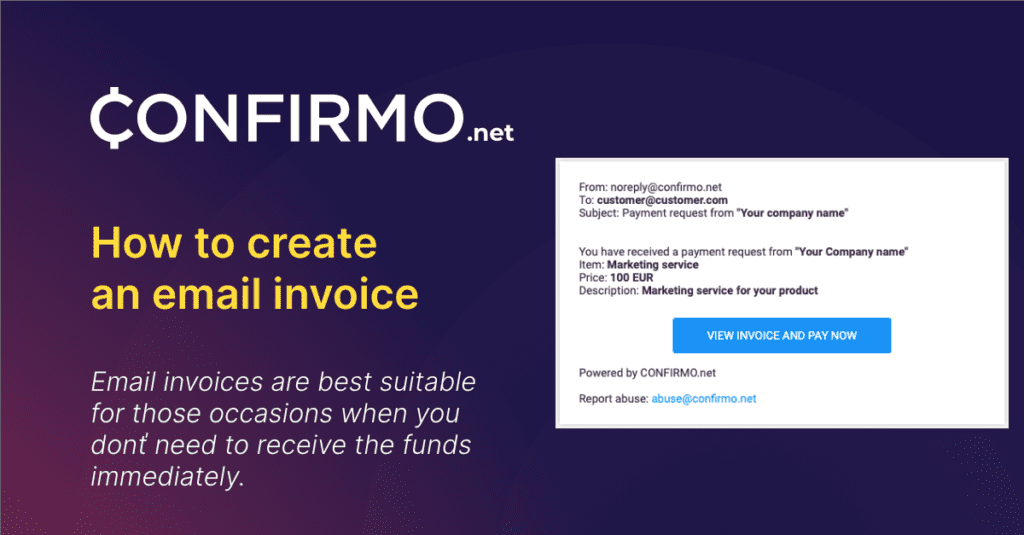 Email invoices are best suitable for those occasions when you donť need to receive the funds immediately. You simply create an invoice and send it through e-mail to your customer. It sits in recipients' inbox until opened. After clicking on the payment link, the payee is redirected on the actual invoice page and prompted to process the payment itself. Until opened, the link is not time-restricted as is the actual invoice.
To create it, please navigate to Payment tools -> Email invoices -> Create email invoice button.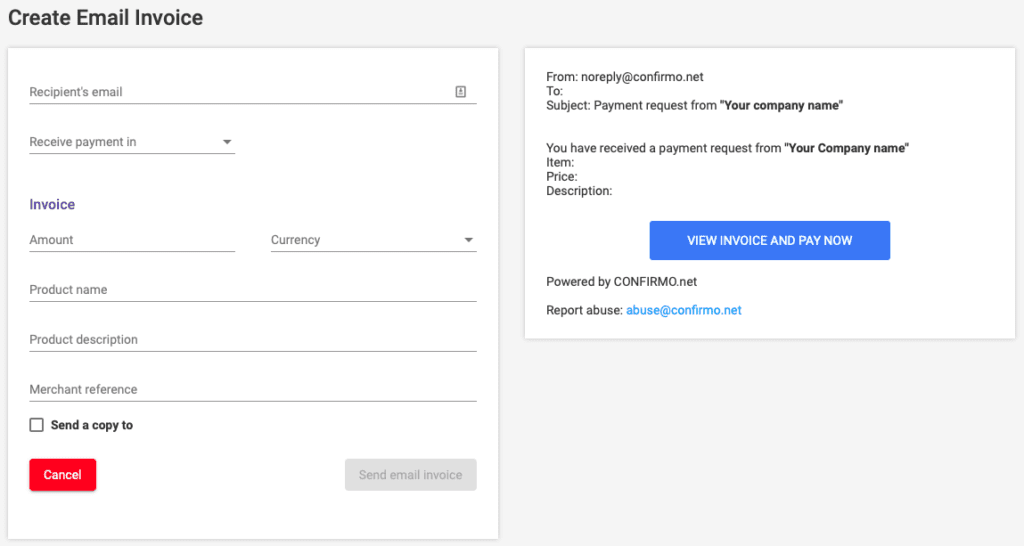 You'll be prompted to input clients email address, currency you want the invoice to be paid in (or you can leave it up to the payee) and of course, the currency you want to receive to your Confirmo balance.
After filling in the amount and currency the invoice amount is displayed in, product name and description, you can add a merchant reference too.
You can also set-up to receive the invoice to your email for check-up.
On the right side of the screen, you can see how the invoice will look like to make sure what exactly will you send to the client.
The email invoice will also remain listed in the appropriate menu for future use.
To set up the invoices general settings like invoice expiration, automatic expiration prolonging and underpayment threshold, please refer to Settings -> Invoice menu.
Hope this one will help you with your Confirmo experience, see you next time when we'll tell you more about payment buttons.
Yours truly, Confirmo.net team