We can't stress enough how important it is to keep your crypto safe! You should think about Confirmo the same way you think about your online banking. You don't just give access to anybody, and you make it as secure as possible. In this article, we focus on simple steps on how to secure your account.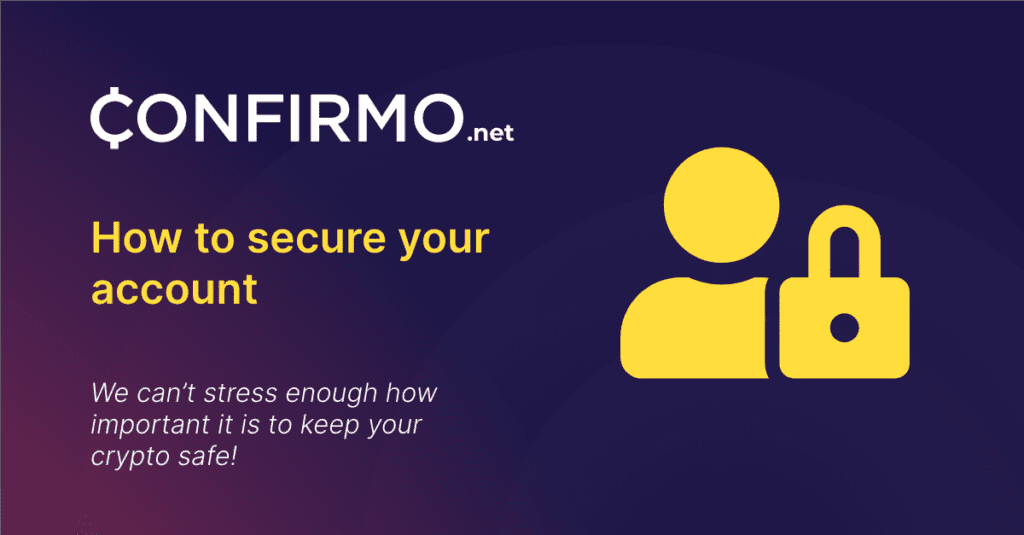 Check URL
Always check the URL. There are and probably always will be scams trying to impersonate Confirmo. They duplicate our design and do just a slight change to the URL like cönfirmo.net. They will even ask you for your 2FA! You can avoid being exposed to scammers by saving Confirmo website into your favourite bookmarks or by typing our URL directly into your browser.
Secure email provider
Some email providers use their own security measures to protect your email account. For example, if you log from a new location, they will need another verification. It might by verification using another already logged in device or sending you SMS code. We recommend using Google
Strong password
This might go without saying, but using "Password1234" as your real password just isn't safe. Use something more sophisticated and definitely use different password then password to your email! You can even use a password generator from some of the password manager apps like LastPass.
Use 2FA for login and withdrawals.
Using two-factor authentication (2FA) is like using another password which changes each 30s. The first thing you need to do is to download Google Authenticator. Then log in Confirmo, go to Settings, Security and activate the Google 2FA Authentication. You will receive verification code to your email which you have to type on our website.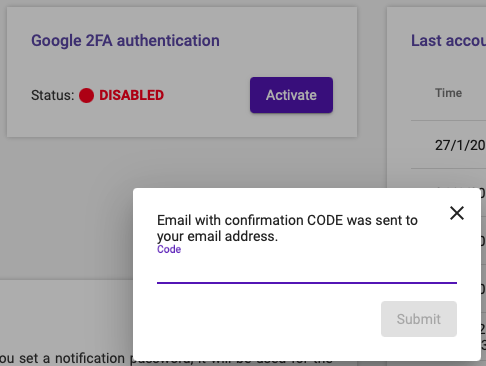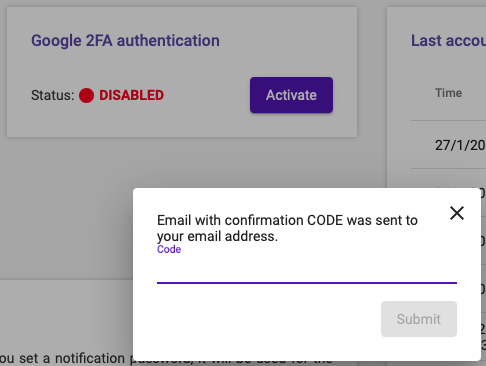 You will then see a QR code which you simply scan with the Google Authenticator app in your mobile phone, and then you will write a generated code from there to Confirmo. It's that simple.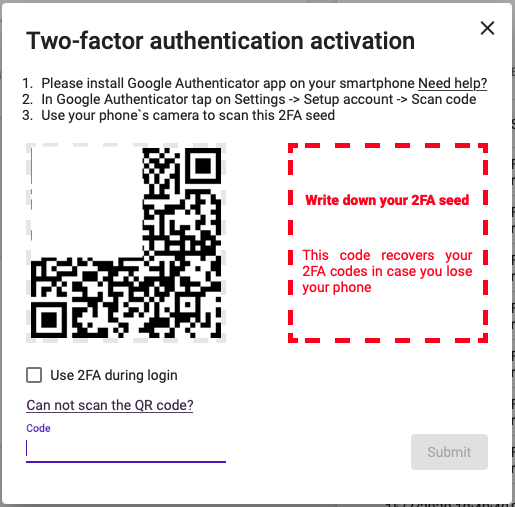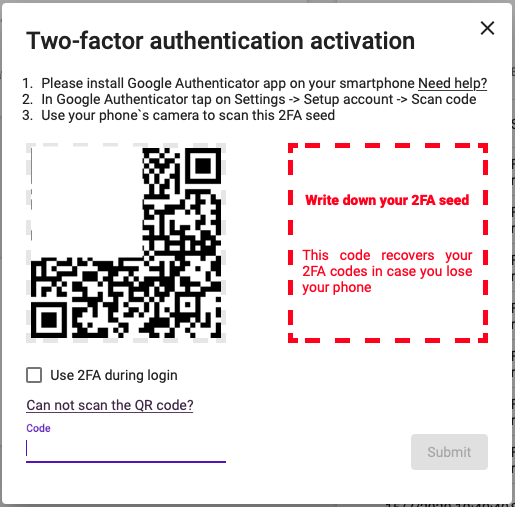 Use subaccounts
You can add different types of subaccounts to Confirmo. This way, you can lend your colleagues, staff, or other associates various accounts with different restrictions. We broadened these categories with security in mind. And so now, there are four account types. One administrator login (owner) and three types of sub-accounts you can add any number of, to create one for each single person operation on your Confirmo back office.
Read more about subaccounts in this article.
Logout
Are you done with trading for today? Remember to logout when leaving your computer unattended. This can help you protect your funds in public places.
It's better to take an extra security step than losing your funds! Be safe!