We are so excited to celebrate our new Shopify plugin by giving away €500 worth of crypto to our new Shopify merchants including zero fees for next three months!
We are a crypto payment gateway that allows you to accept crypto for your products or service! Recently we launched payment module that allows you to accept crypto payments via our new Shopify plugin. Here is how you can get your seat in this competition: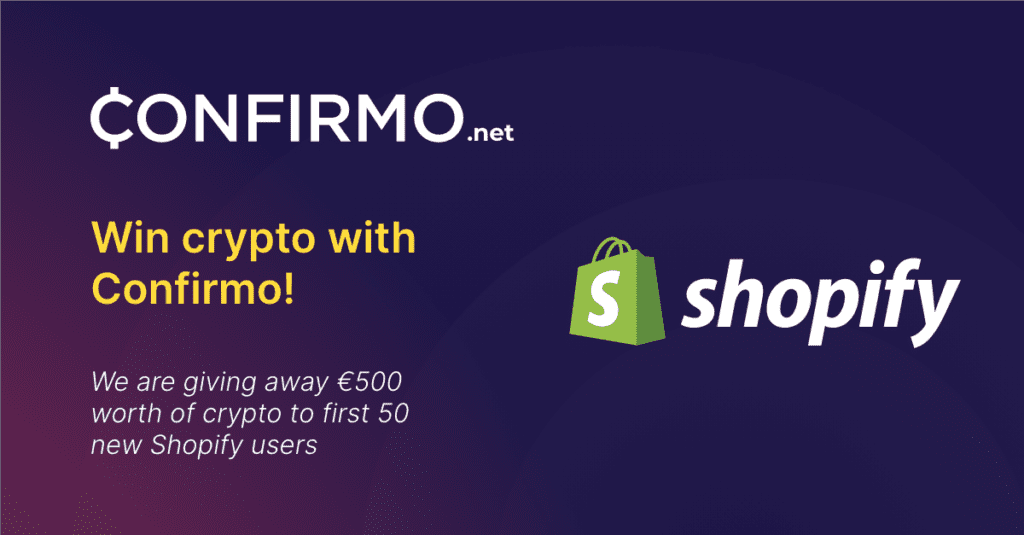 Open Confirmo.net account and generate API keys
Accept your first crypto invoice!
It's that simple! You just have to start using our plugin and be between the first 50 merchants who will receive the crypto invoice through CONFIRMO Shopify plugin. On top of that, each user who complies with this competition's rules will get a 0% fees for three months. Just let us know and we will set it up for you.
The competition is starting Today and will go on for a month till the 15th of November.
Prize:
50x €10 worth of crypto and zero transaction fees for three months
If you have a Shopify store and don't know how to install our plugin, here is a how-to tutorial.
So what are you waiting for?
Yours Confirmo team.