Dear users,
we hope you are staying healthy and enjoying the crypto bull run with us. We have one notification we would like to inform you about.
You may have noticed that the Bitcoin network fees have been rising for some time and sending BTC payments without significant fees may be stuck for a long time.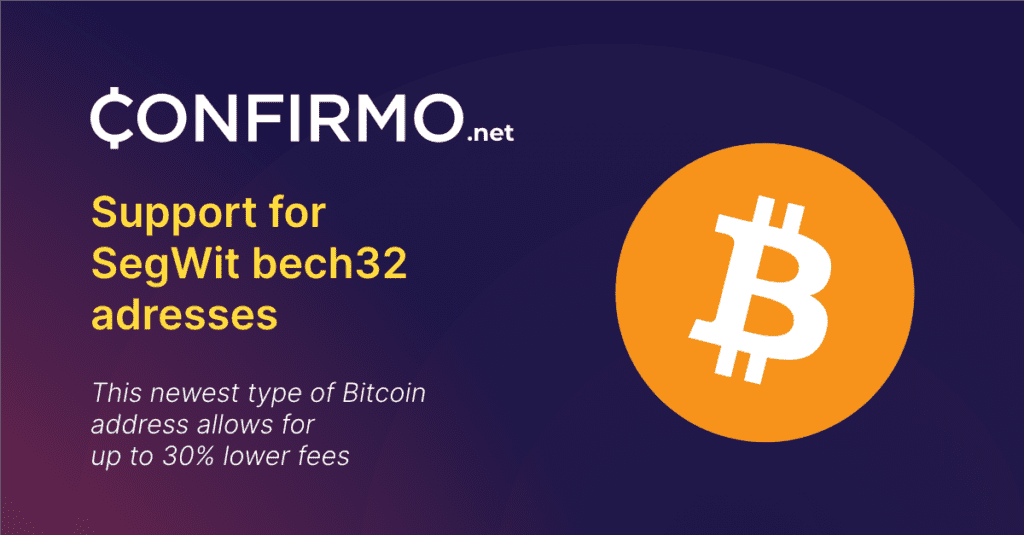 CONFIRMO have added full support for SegWit bech32 addresses today. There are a number of technical benefits to using bech32 addresses. This newest type of Bitcoin address allows for up to 30% lower fees as transactions using Bech32 take less space in Bitcoin blocks. Also, the "bc1" address format is used by Bitcoin only, so this lowers the chance of anyone accidentally sending coins to the wrong block-chain.
We recommend all CONFIRMO users to update their settlement BTC address and replace the old BTC format address for a new type of Bech32 address to help Bitcoin continuous growth and to help with mass adoption.
And finally, please stay tuned we are slowly rolling out new site improvements and design. Here is a quick preview of what to expect soon.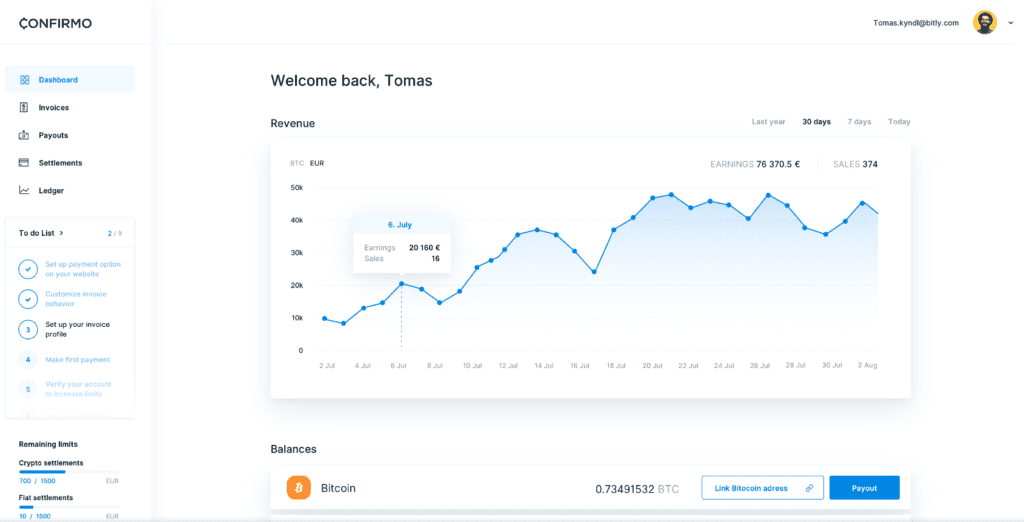 Your CONFIRMO team.