Dear Confirmo users,
here we are with a new update! This update will be live on the 12th of May at 8 pm UTC and will take approximately 15 minutes to deploy. Confirmo is getting new features with its 9th version, as follows.
We added more user account types for your staff, so you can set-up different privileges for different users of your Confirmo backoffice. 
Owner account is the only one able to alter all settings and add/erase user accounts. 

Full rights account can do all the above, except managing other user accounts. 

Support profile can not alter settlement and invoice settings, but can provide unrestricted refund links for your clients on underpaid or timeouted invoices. 

And finally, read-only accounts don't have any rights, except viewing the backoffice.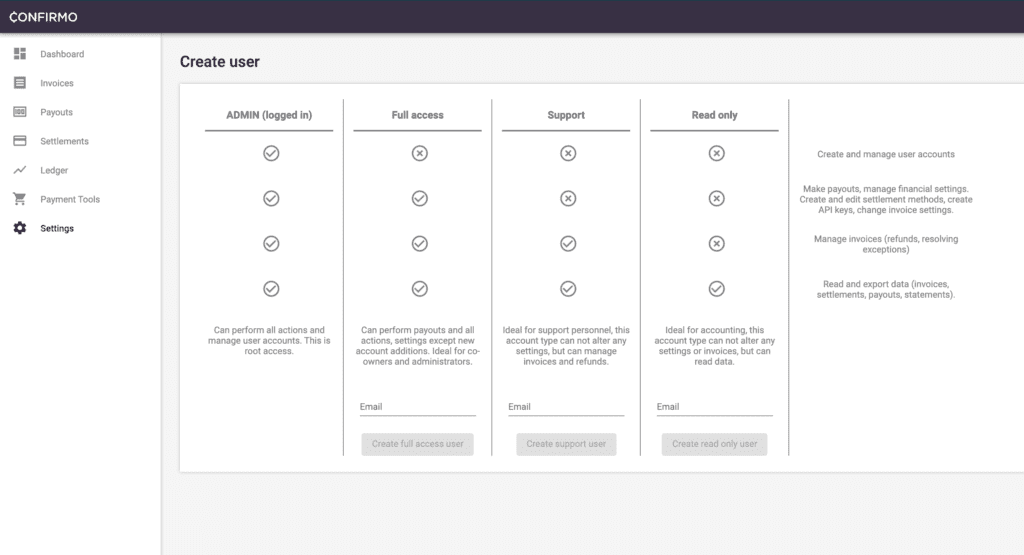 We fixed market operations table, IDnow verification problems reported on some accounts and also the problems with some underpaid and timeouted invoices. These weren't displayed correctly in some cases.
Finally, we updated our Prestashop plugin for version 1.5. – 1.7. which you can download here.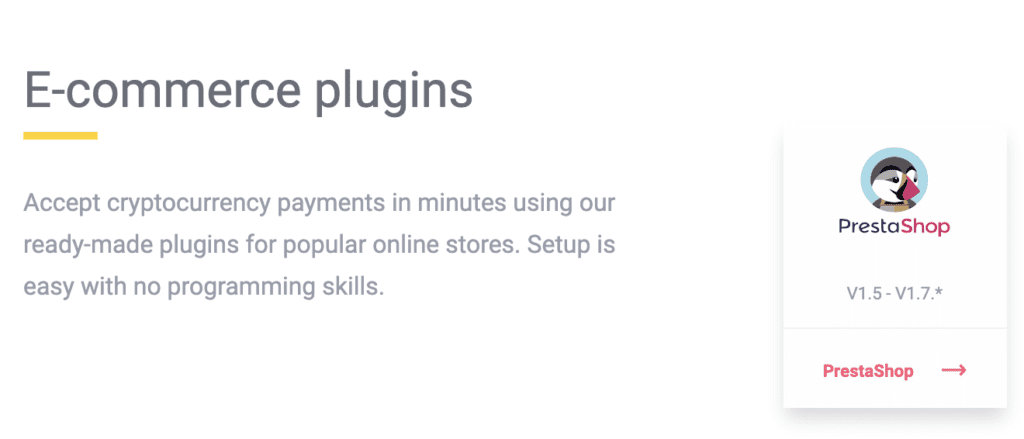 Do you want a little sneak peek of what we are working on?
We are preparing plugin for Shopify, brand new dashboard, and many more upgrades for seamless user experience. So stay tuned for the next release!
Yours truly, Confirmo.net team