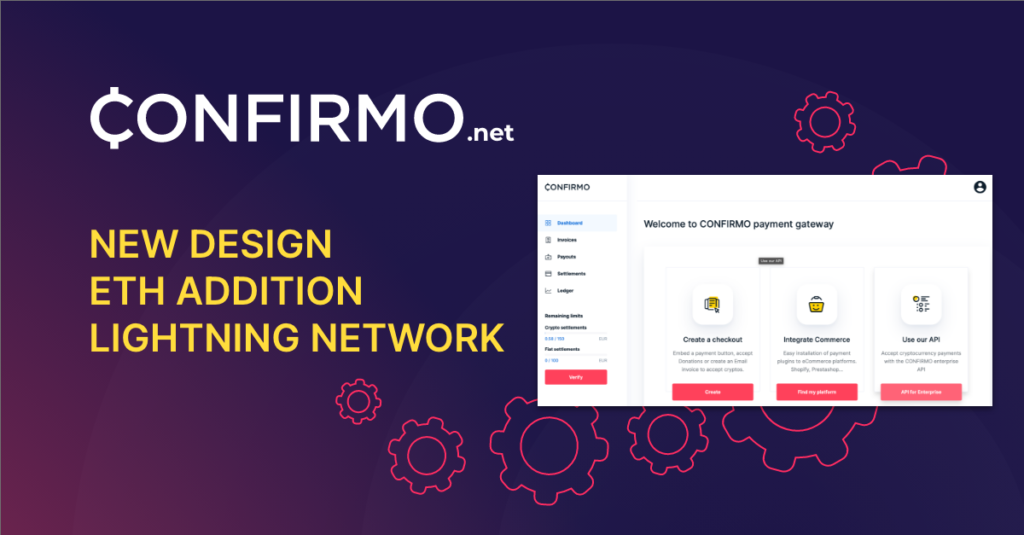 New interface, ETH added, Lightning network underway
We are happy to announce that we are finalizing our next release. We'd love to lay out the new features and changes that are going to be implemented in our payment gateway. Read on to learn more!
As part of our efforts to improve the service, the new version will be released on June 28, 2021 at 1:00PM (CET). The downtime will last approximately 5 minutes.
New user interface
We have been working on making the user experience even more seamless and intuitive for you and your employees.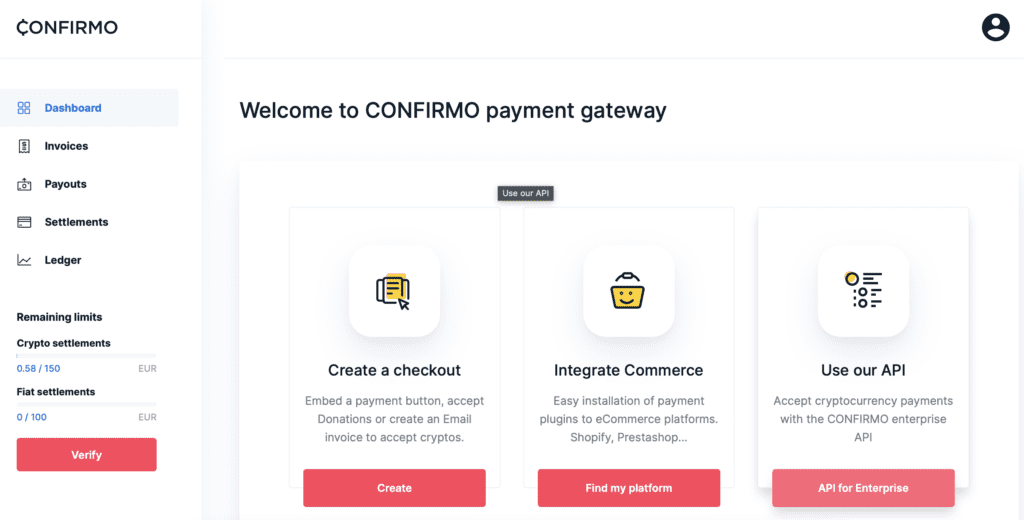 The entire layout of the Confirmo dashboard has been remade to make your experience more pleasant. For the new users to come, our dashboard and verification are easier than ever. For our existing users, we have fine-tuned invoices, Payouts, Settlements and ledger overviews, along with invoice and Settlement settings. We hope you will enjoy the new layout as it is more intuitive than ever before.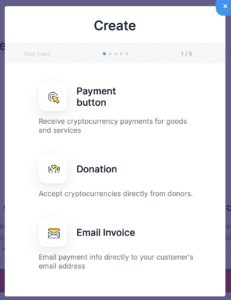 Ethereum added
With the recent NFT craze, we have been receiving many more requests to add ETH to the list of supported coins. We are currently in the final testing phase and will implement it in the upcoming release. If you are considering implementing Confirmo as your crypto payment gateway but the absence of Ethereum is a dealbreaker, you can start implementing it right away. ETH will be listed as a supported Confirmo currency within weeks, so keep your eyes peeled!
Lightning network
Bitcoin fees have skyrocketed several times last year, which creates difficult situations for both our merchants and their customers. This greatly increased the number of queries about undelivered payments, long confirmation times, and so on. Many people chose to pay using Litecoin instead, but many merchants and end-users still prefer to use exclusively Bitcoin.
Lightning Network technology has the potential to make Bitcoin payments fast and cheap once again. It is no easy task to implement it properly, but as with Ethereum, we were already on it. Within the upcoming weeks, the outcome of our endeavour will be officially released. Of course after it has been tested properly and ready to go.
Hope we put a smile on your face on the your side of the screen. We will be happy to adjust our development based on your feedback, so please keep it coming!