Dear Confirmo users,
new update is here and we are proud to announce that we added new interesting features to our payment gateway. We also work on a more streamlined web design that will be implemented in the upcoming weeks.

LTC and BTC invoice combined

We are adding a cryptocurrency selection option on each invoice. Up to now, it was possible to preselect either BTC or LTC in invoice settings. Now we are adding the Customer will decide option. This type of invoice will take the client to a cryptocurrency selection page first, after choosing the type of crypto he/she wants to use, the actual invoice will be displayed. With this option, you do not need to create two separate invoice types but can settle with just one universal.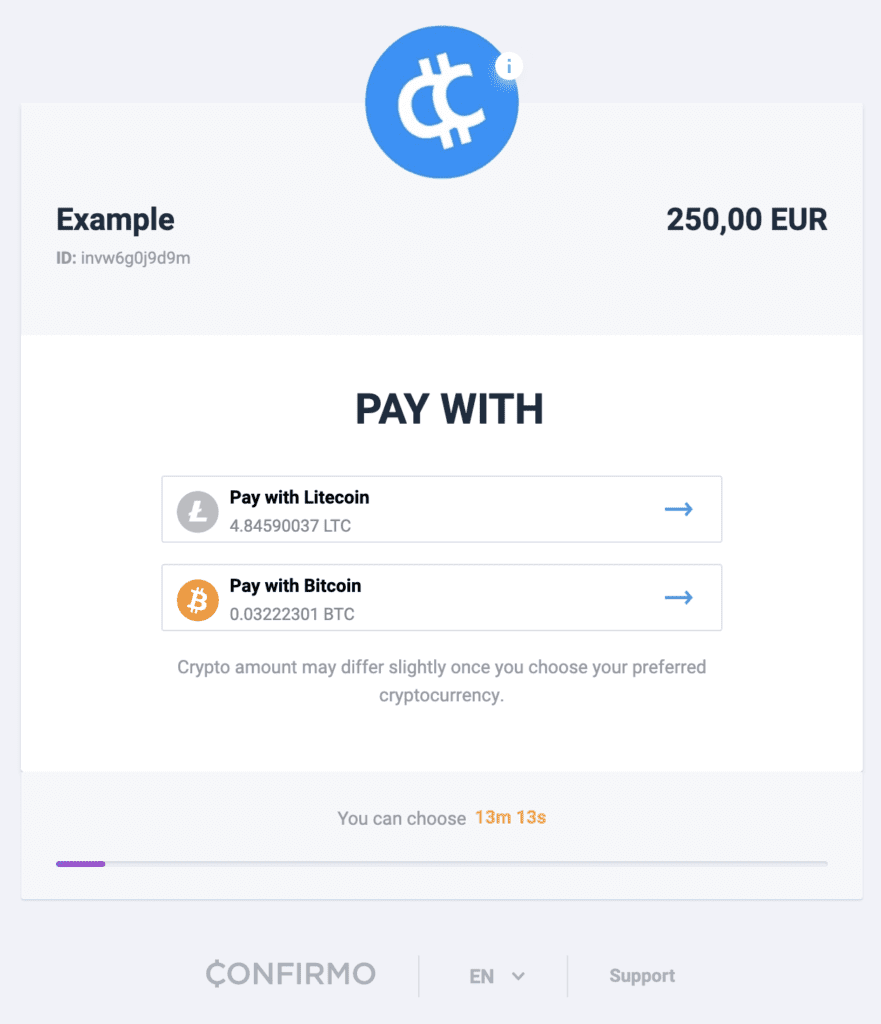 API email invoice
Email invoice is not awaiting broadcast of the payment when created, but when clicked on. Being pretty useful for clients that do not want or can pay immediately for example. Up to now, it was possible to create an email invoice only through the back office. But now, it is possible to create it through API too, which is faster, hassle-free and automated of course. We are adding it to our APIary to help your technical department with the eventual implementation. 

So what do you think? Pretty neat isn't it?
Regarding the update off-line period, the invoices paid during this time will be checked and processed manually after the site will be back on-line and running. If needed, you can additionally resend invoice webhooks from the invoice detail.
Please do not hesitate to contact us at [email protected] in case of any additional help needed.

Your Confirmo team