Today is a good day to release some more good news, don't you think?
You all keep asking us to add more eshop plugins. As always, we listened. Today's addition is one of the most popular. With over million users worldwide, Shopify contributed $319 billion in economic activity worldwide between 2016 and 2019. And now, you can use Confirmo to receive payments on Shopify. Adding BTC and LTC to your accepted currencies, tapping the crypto customer base.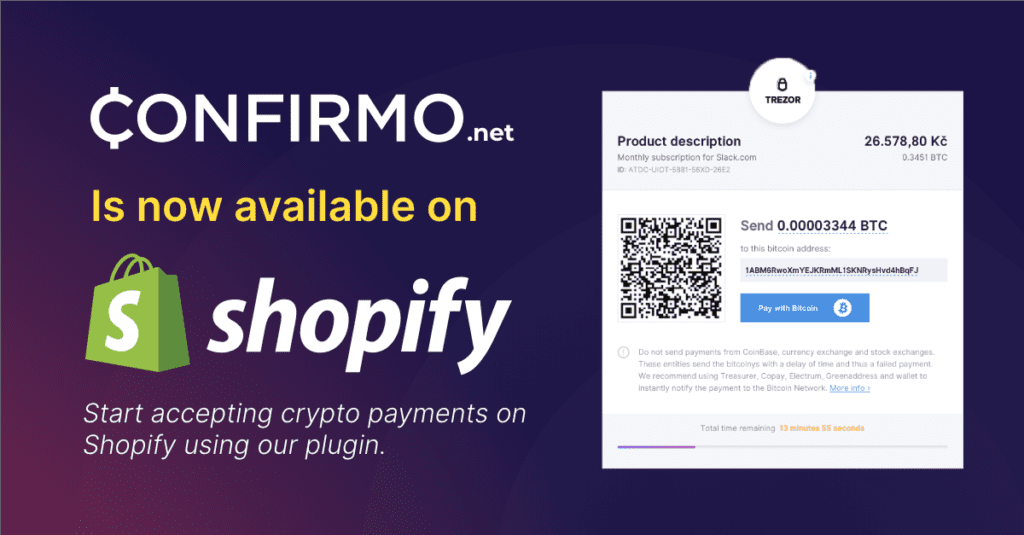 Are you excited yet? We are too! To make it all even better, here are those few steps to establish your Confirmo – Shopify connection:
1. Register on Shopify
First it is necessary to register on Shopify.com. Oh, you already use it? The better!

2. Visit our Plugin partner
Then it is necessary to visit our partner and fill in your shop's name, contact email and phone number.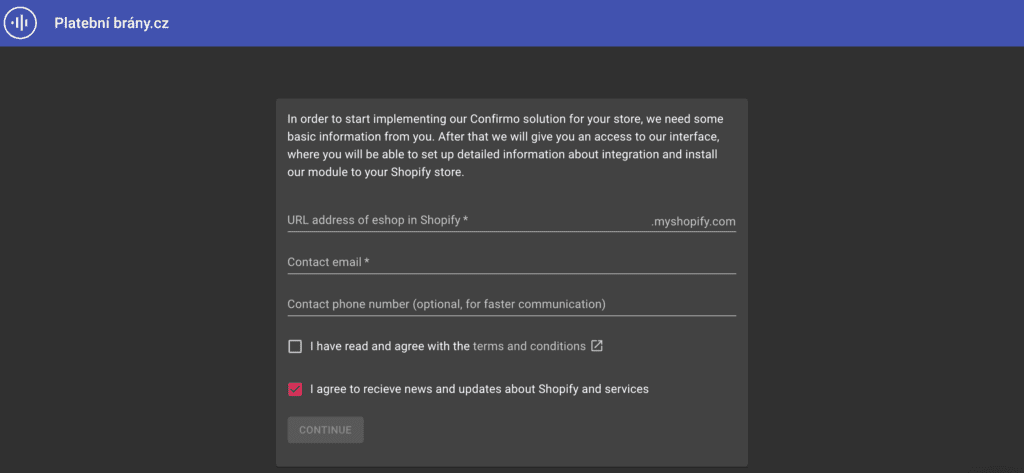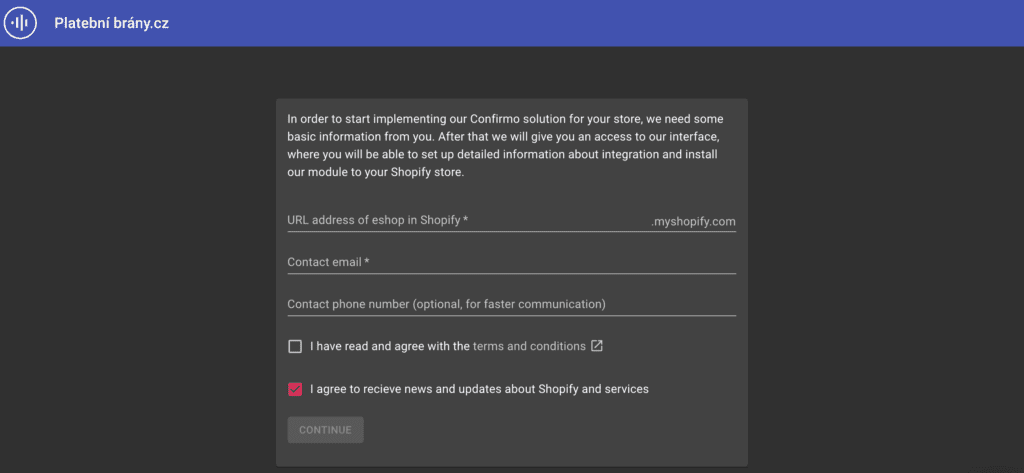 After verifying your shopify address (email confirmation), Gateway installation will appear. After the installation itself, you'll be redirected to your Shopify account.
3. Add Confirmo as payment method
In its backoffice, please navigate to Settings -> Payments -> Alternative payment methods to find your accepted crypto settings.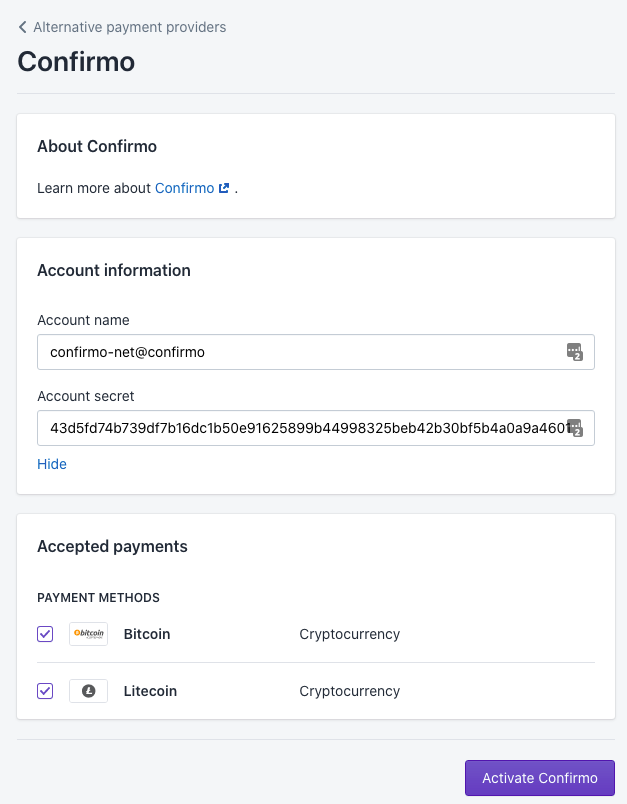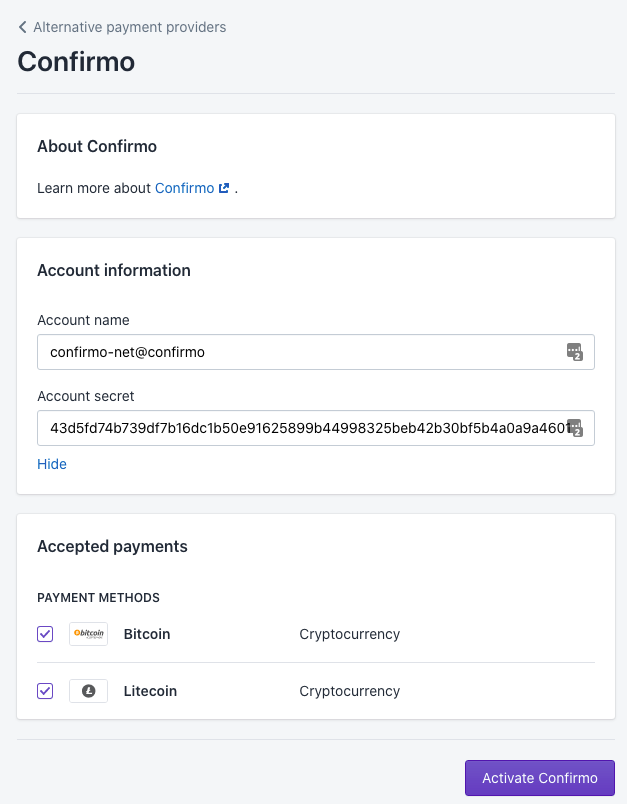 All the other settings are to be found on Confirmo under your login.
And just as easy as that, your Shopify crypto payments are ready to start adding up to your business revenue.
We all hope you will enjoy this long-awaited plugin.
Yours truly, confirmo.net team