Dear Confirmo user,
Did you set up your public profile yet? If you did, congratulations, your clients will see customized invoices with detailed info and graphics. If you did not, please read on, we'll take you through the "why" and "how to" in no time!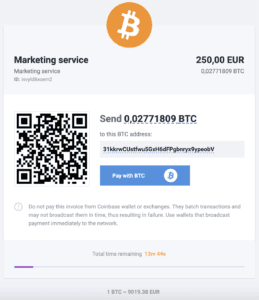 When your client clicks on the payment link and our Invoice shows up, it displays general info about the payment. Its amount, timeout, receiving address, as well as product name and merchant name. Even this can be tailored to display more information. Why is this important? It creates an extra layer of trust, when the client gets redirected, but can still be sure that he pays to the merchant with whom the payment originated. And also, it makes the process more seamless for the payee.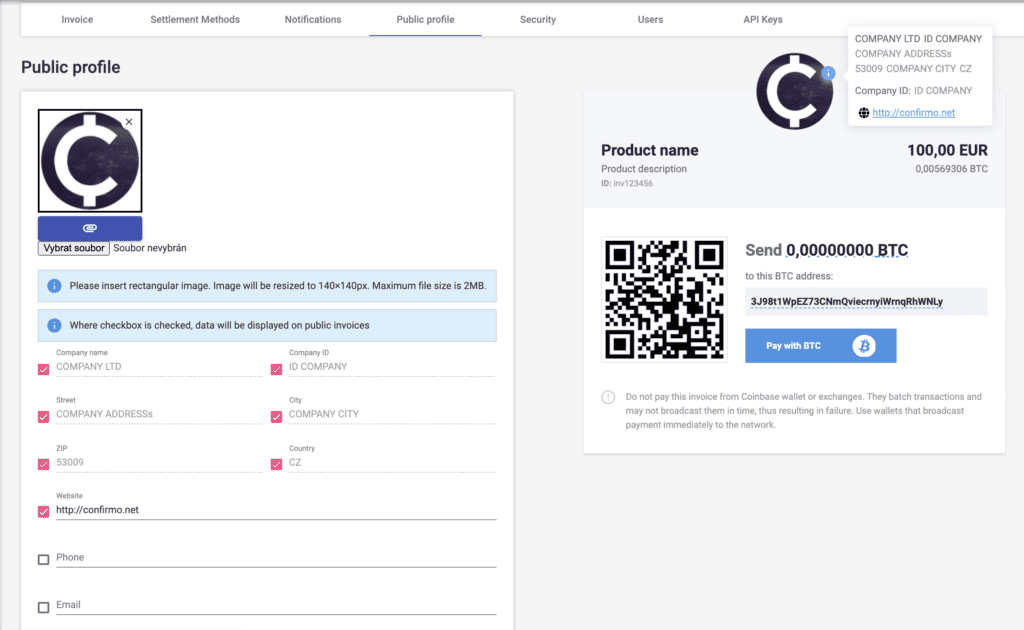 You can set it up in Settings – Public profile menu. There are various checkboxes letting you choose what to display- You can select an image to upload, preferably a company logo of course. This image will be displayed instead of the default bitcoin or litecoin sign in the invoice header. But that is not all! Once you'll start ticking the checkboxes below, you can see that an info button appears in the upper right corner of the invoice header. You can specify which info should be visible there. The first part is taken from your verification since it is the company info. The second part can be defined in case you want to input a specific website, phone number, or email to your support department rather than your main contacts.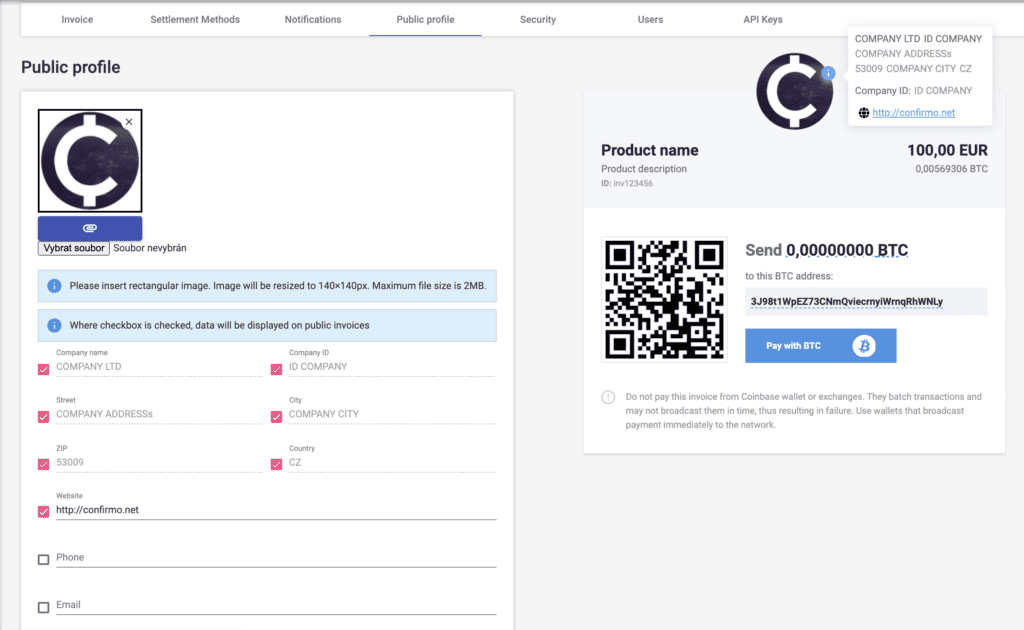 The setup itself takes just minutes. Once done, your Confirmo invoices will look even better, tailored to perfectly fit the company, your product, and most importantly, your customer.
Thank you for using Confirmo and don't forget to check our blog for more news to come.