Josef Průša and his 3D printer company Prusa Research, the winner of the Entrepreneur of the Year 2020 in the Czech Republic, started accepting crypto payments for its famous 3D printers through CONFIRMO.net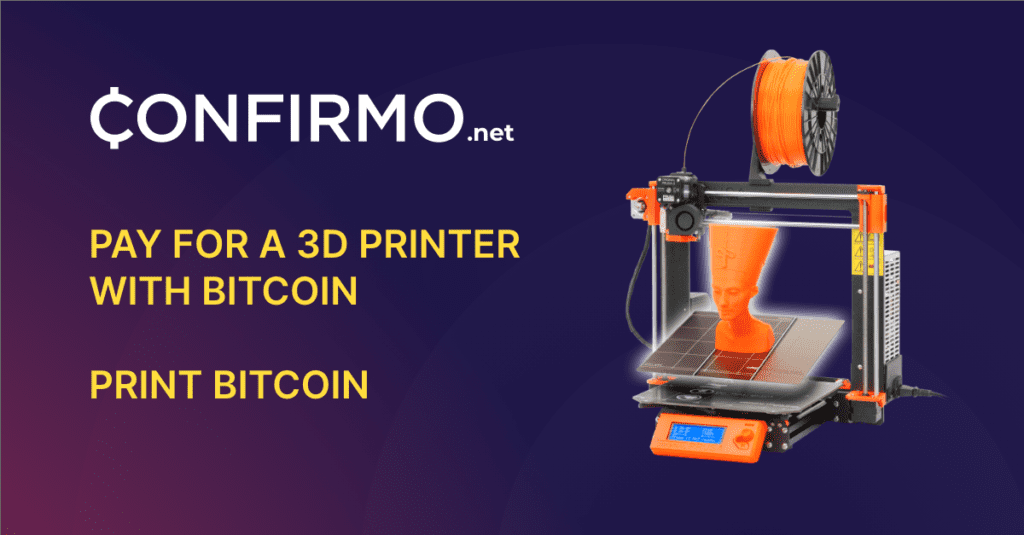 Nothing makes us happier than being able to partner with a pioneer in the field of 3D printers. Mr. Průša needed a global payment solution for his award-winning 3D printers that could keep up with his ever-growing business.
When you do your first print on your hard-earned crypto-purchased printer, print this. Who says bitcoins are in a finite supply. 
Entrepreneur of the Year:
The EY Entrepreneur of the Year competition has been held in the Czech Republic for twenty-one years. This year's edition was dominated by technology, successful business couples and their socially beneficial contribution in pandemic times. "My company will only be as good as my people. So we're probably pretty good. And we're moving on," said Josef Průša of Prusa Research a.s., winner of the EY Entrepreneur of the Year 2020 Czech Republic title, of his immediate impressions.

About Prusa Research:
Prusa Research a.s. is a Czech 3D printer company, currently (2020) the second largest manufacturer in the world. It was founded in 2012 by Josef Prusa, a developer in the RepRap project. A major model currently (2020) in production is the Prusa i3 MK3S. All the printers produced by the company are open-source – their design plans are fully available online and anyone can use them to, for example, improve an existing printer.